Cochrane Now Written by Lauren Meister Sunday, Jan 22 2023, 1:04 PM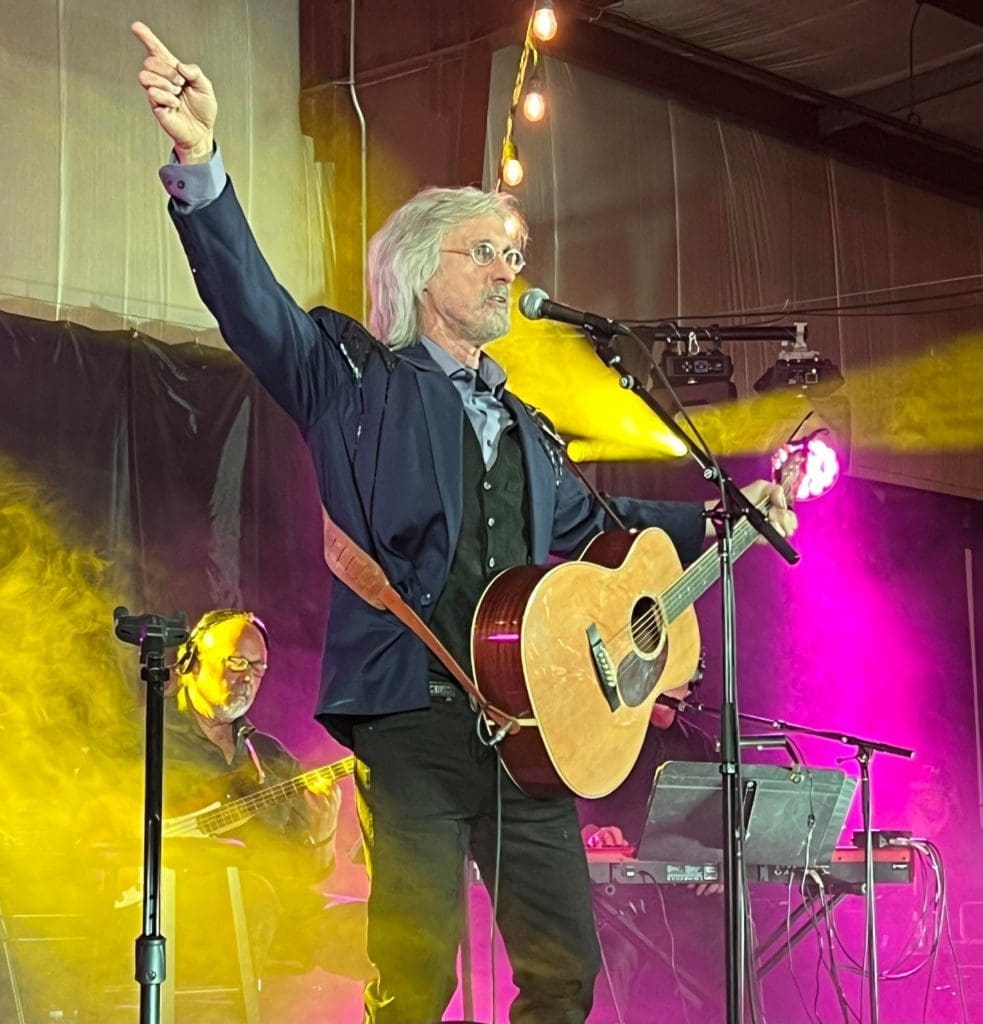 More than 500 people packed the Cochrane Lions Club Event Centre on Saturday night to hear Canadian country music superstar and Cochrane's own, George Fox rock the house.
The concert, hosted by the Stockmen's Memorial Foundation was free to attend because of a grant from the government of Canada and Bow RiversEdge Campground.
It was a treat for everyone who was able to get their hands on tickets as Fox hasn't performed in his hometown in years.
Fox said he typically comes back to the Cochrane area for a visit about once a year and every time he comes back there are changes.
"Just the way it's expanded ever since I started promoting the town, no I'm just joking." He laughs. "It's been discovered for sure and the more people come, the more they talk it up. I mean even back where I live today in Ancaster outside of Hamilton, Ontario people talk about Cochrane and what a beautiful place it is."
"I go back to the downtown area, the main strip is sort of the heart of the town still for me as that's where I used to go to get my mail and go to the bank and buy my Wrangler jeans there."
Fox said knowing he was performing in front of old friends brings on the nerves even after all his years in showbiz.
"Well I've got a thing that I've always gone by – fail to prepare, prepare to fail. It's been a few months now that I've known about this show so in my mind I'm thinking that I'm going to be out there and I want to do the best that I can because I have so much respect for everybody and hopefully I can deliver the goods."
Fox was inducted into the Canadian Country Music Hall of Fame in Calgary in September, 2022.
He said he is currently writing his memoirs and is always working on creating new music.