Cochrane Now Written by Noel Edey Wednesday, Jan 18 2023, 2:00 PM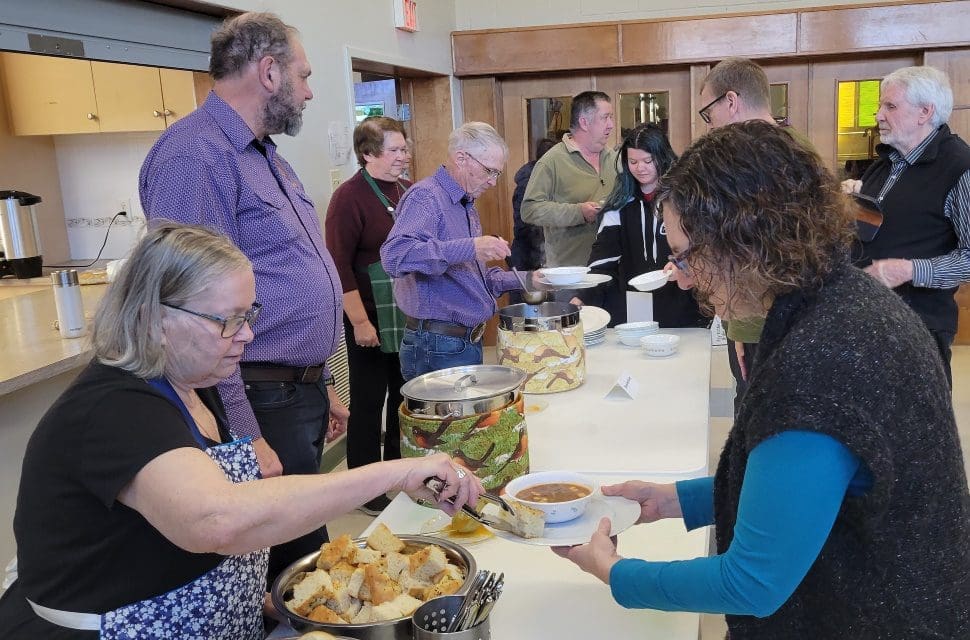 The doors open at noon sharp every Tuesday at the St. Andrew's United Church, 128 1st St. E., and you can count on at least a few people waiting at the door, eager to enjoy socializing over hot fresh soup.
The idea of bringing the community together for a free one-hour-long Tuesday lunch has been offered at the church since 2015 and continues to receive the financial and in-kind support necessary for this volunteer-driven weekly gathering.
The Cochrane Lions Club continued to show its support of the program with $1,500 this week and they're just one of many organizations and businesses that lend their support.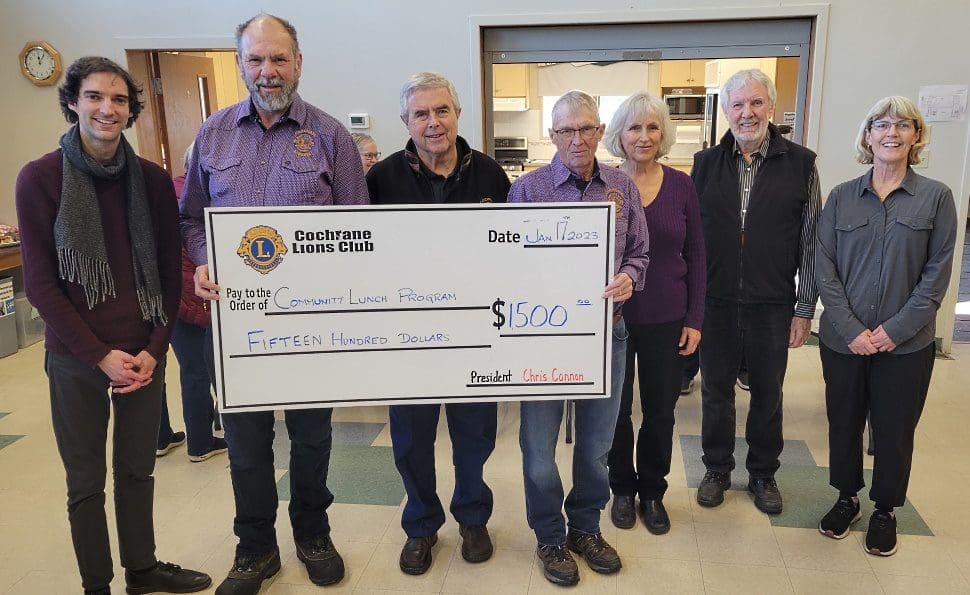 "We support a lot of nonprofits in town and this is getting to more and more every year with the food bank and supper and lunch menus and stuff like that throughout the town," says Lion Martin Christenson. "We're a local club that firmly believes in supporting local initiatives like this."
Christenson and fellow Lions Ted O'Neill and Keith Garner had a chance to help serve some soup and afterward thoroughly enjoyed a bowl.
Two types of soup are made fresh on Tuesday morning by volunteers who typically arrive at 10 a.m. and stay until after clean up. Weekly they serve bread donated by the local Cobs Bread Bakery, 80 Bow St., and there are refreshments and desserts available.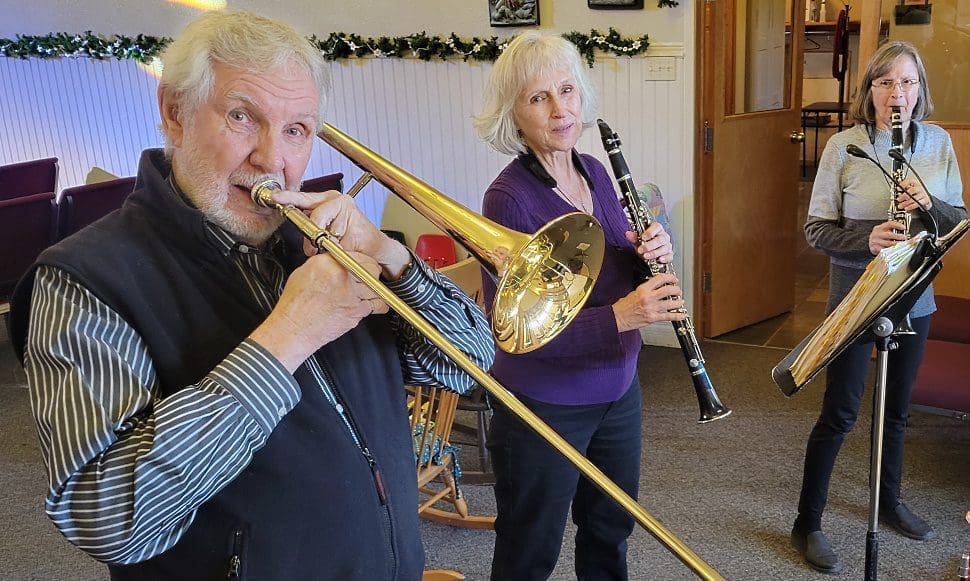 Mary Magee, who recently retired as principal of the Springbank Middle School, coordinates the weekly lunch but is quick to mention there are many other people involved who do much more.
It's all made possible through sponsors and volunteers and additional help is always more than welcome. There is an opportunity to provide financial sponsorship (tax receipts are available) or hands-on volunteering on the day of the lunch.
Those interested in helping can phone 403-932-2585 or email the church office at office.cochraneunited@gmail.com. They make it simple to prepare the soup by providing the recipes and having all the ingredients handy. It's a lot of fun to put a team together, and you can stop to enjoy a bowl when time allows.
Rev. Matthew Heesing came to the St. Andrew's United Church in September, and he's impressed with the Tuesday lunch.
"I haven't seen one quite like this before, so dedicated and consistent week after week with a roster of volunteers and the amount of food that's served."
The chance to build community has remained at the heart of the lunch since day one.
"We've got a steady sort of crowd of regulars that comes," says Rev. Heesing, "and it's great to see different people sitting at different tables each week."
The Tuesday lunch was established in 2015. The in-person event returned this fall after a COVID hiatus and larger crowds are starting to return, at times filling the hall. When pandemic health restrictions were in place, the church created Soup for the Soul, which provided soup-to-go five days a week.