Cochrane Now Written by Noel Edey Tuesday, Nov 15 2022, 6:00 PM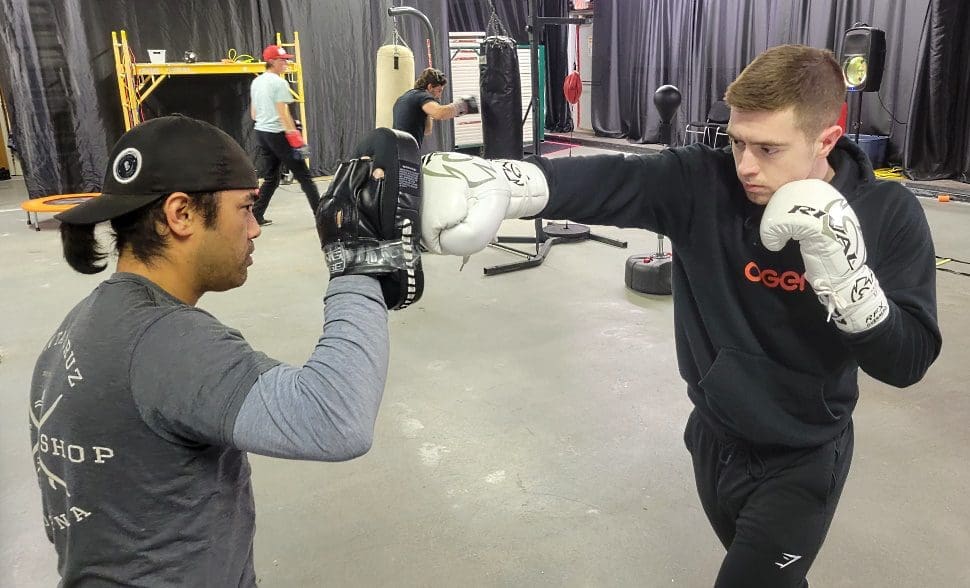 Teofista Boxing has teamed up with the Cochrane Lions Club to create a new after-school boxing program at the Cochrane Lions Event Centre (CLEC).
Head coach Eric de Guzman says it's available for youth ages 6 to 12 and combines training with community service.
"They're going to help us maintain the building to make it a community hub for youth in Cochrane and the surrounding area."
He says boxing provides an alternative to other sports and has been established at the 5th Ave. events centre to provide a more convenient location than their gym in Bearspaw.
"A lot of amateurs and professionals come out there to train, but there are a lot of kids that want to do something different other than hockey, basketball, or football. Boxing is an individual sport and there's a spot for kids in this sport. It's hard for them to get to Bearspaw, so in Cochrane, they can walk here."
The afterschool sessions run Monday, Wednesday, and Thursday.
Teofista is in the midst of a soft opening, providing training for some hockey teams, including the Cochrane Generals, and some free tryouts. In mid-December, they plan to do a grand opening.
It's not the first time they've organized events here.
"During the pandemic, we had a boxing event in this centre and attracted about 500 people. It was a good time and we hope to do that again," says de Guzman.
de Guzman has spent more than half his life in the Cochrane area. He arrived in 2001 to play for the Cochrane Generals junior hockey club and met his wife here in 2003.
Jim Thorne, of the Cochrane Lions Events Centre, says the after-school program is good news for local youth and fits within the Lions commitment to youth.
"We feel it's a win for Teofista, the town, and the club, and we hope it's a success," says Thorne.
The club has offered the space in exchange for help with setups, teardowns, maintenance, and cleaning at the event centre.
de Guzman says the training offered has benefits that extend beyond the ring.
"Parents put their kids in swimming lessons to teach them how not to drown. I think boxing is a good life lesson on how to protect yourself at all times and it's good cross-training for any sport. It's high intensity, it's strength training, it's endurance, it's everything."